Our Fleet Updated » Robinson R22 Beta ll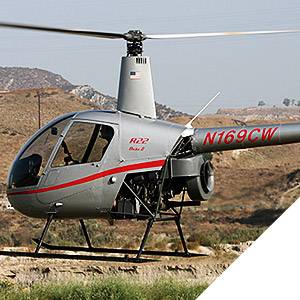 Superior performance, outstanding reliability, and exceptional value have made the two-seat Robinson R22 the world's most popular entry-level helicopter for nearly two decades. More than 3,600 Robinson R22 helicopters have been delivered to more than 60 countries around the globe. The Robinson R22 holds major performance records in its weight class including speed and distance. And the latest Robinson R22 Beta ll is still sensibly priced with the industry's lowest cost of operation. Orbic Air offers helicopter flight training at lowest cost with industry's best helicopters.
---
Reader Comments (0)
Post Comment
You must login to post comments.