Orbic Air News
Uber Chopper is coming back to L.A. for a limited run this Labor Day Weekend. Uber will be providing a VIP experience for one lucky winner, including traffic-beating Helicopter...
---
Orbic Air has already started booking shuttles for the upcoming Coachella and StageCoach music festivals this April 10-12, 17-19 and 24-26. Don't start the weekend off...
---
---
We have some exciting news: Orbic Air has just moved! New Year, New Location! We are thrilled to announce that Orbic Air is starting the year 2015 in our new location...
---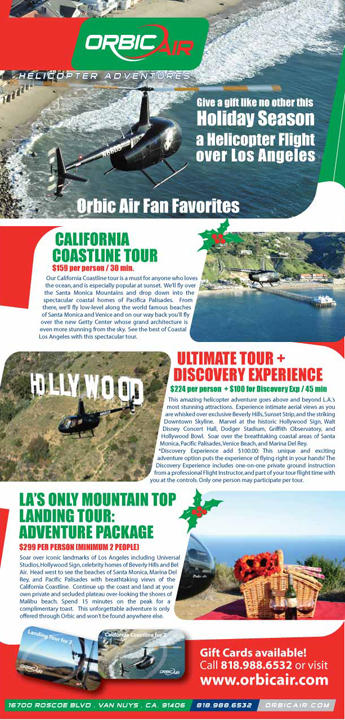 ---
---
Take a Helicopter Ride to Staples Center! Orbic Air is offering Helicopter shuttle service to Downtown LA for folks hoping to get...
---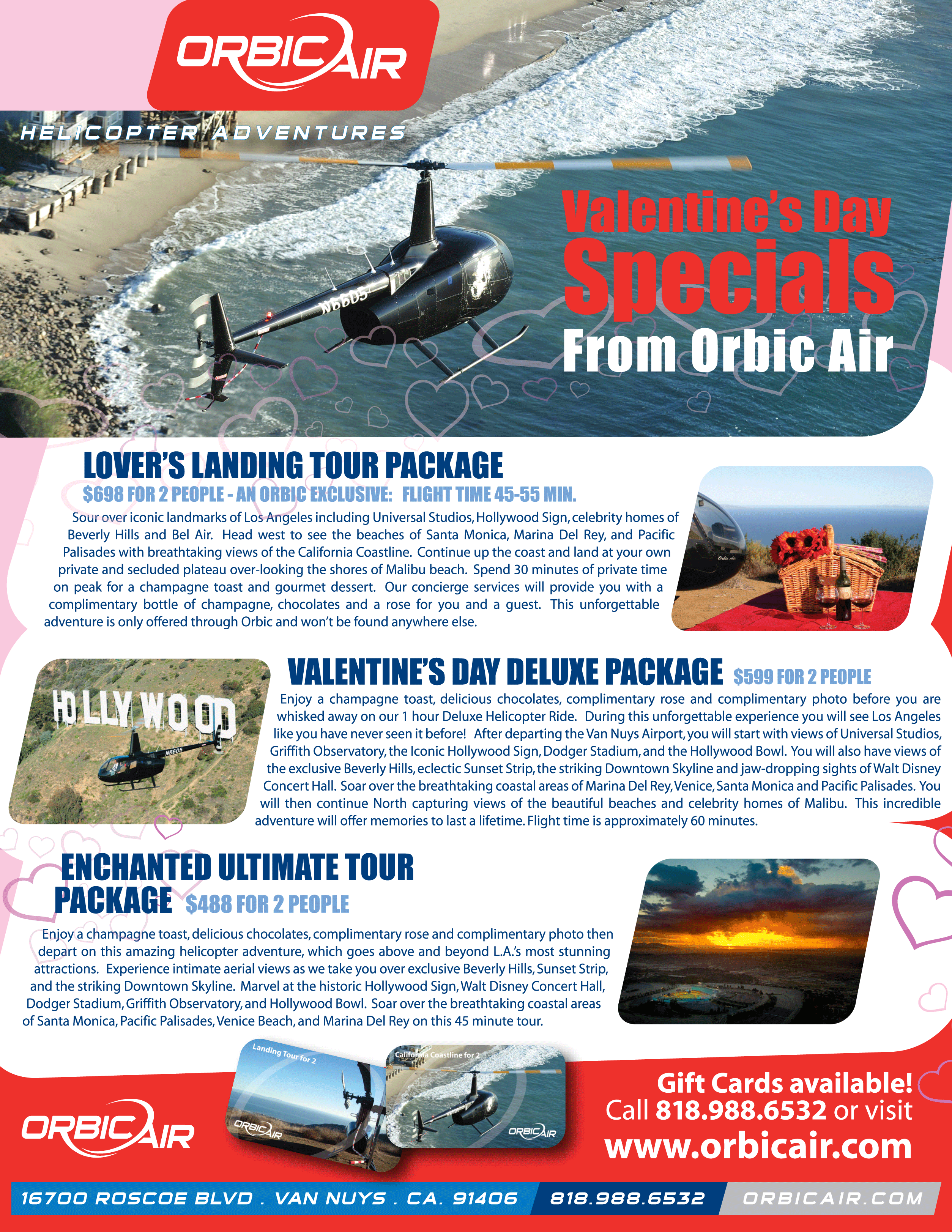 ---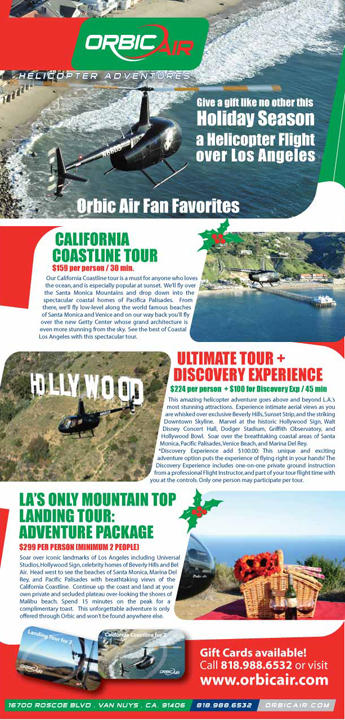 ---
Orbic Air is thrilled to announce our Fall Special Offer: We will be offering discounted rates on the 45 minute Ultimate Helicopter tour of Los Angeles when...
---