Orbic Air -
Gift Cards
Looking for that perfect holiday gift? We have just the solution. Experience LA the best way possible...from the sky!
Browse Gift Cards
Products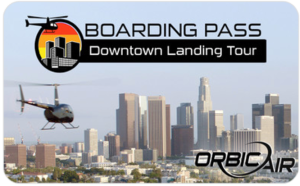 I give awesome gifts!
Description:
The absolute best way to experience the city...from above! Give this once in a lifetime experience this holiday season. They'll be glad you did, in fact, you may want to join them. We offer tour...
More Details »
The Envy of other gifts!! Gift Cards are available for all of our Aerial and Landing Tours!