Orbic Air -
Aerial Drops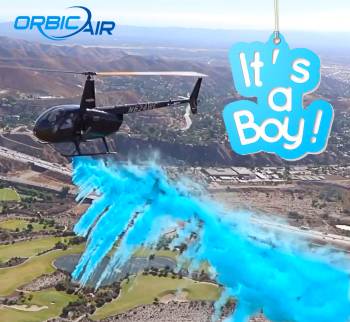 From Golf Ball Drops to Gender Reveals, Orbic Air will make your special occasion exciting and unforgettable!
Browse Aerial Drops
Products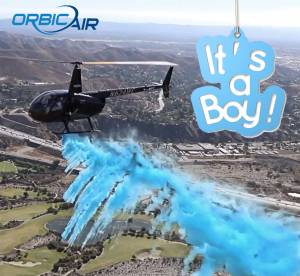 The Best Helicopter Gender Reveal in Los Angeles
Description:
What better way to make an exciting day more exciting; use a helicopter! Orbic Air is now offering Helicopter Gender Reveals! Orbic Air will plan out a flight route and drop zone for...
More Details »
Please Call for Availability
Not available in all locations. Please call to verify drop location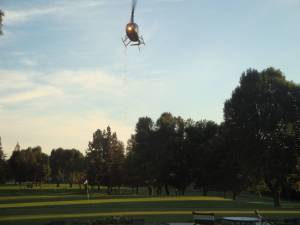 R44 helicopter, charity helicopter, golf ball drop
Description:
Create some excitement for your next fundraiser! Choose Orbic Air for a golf ball drop. This is available for golf courses within a 25 mile radius of the Burbank airport. Cost includes R44 aircraft/pilot and insurance certificate.
Please Call for Availability